Down-to-earth offices
Renovation of Le Betteravier français's offices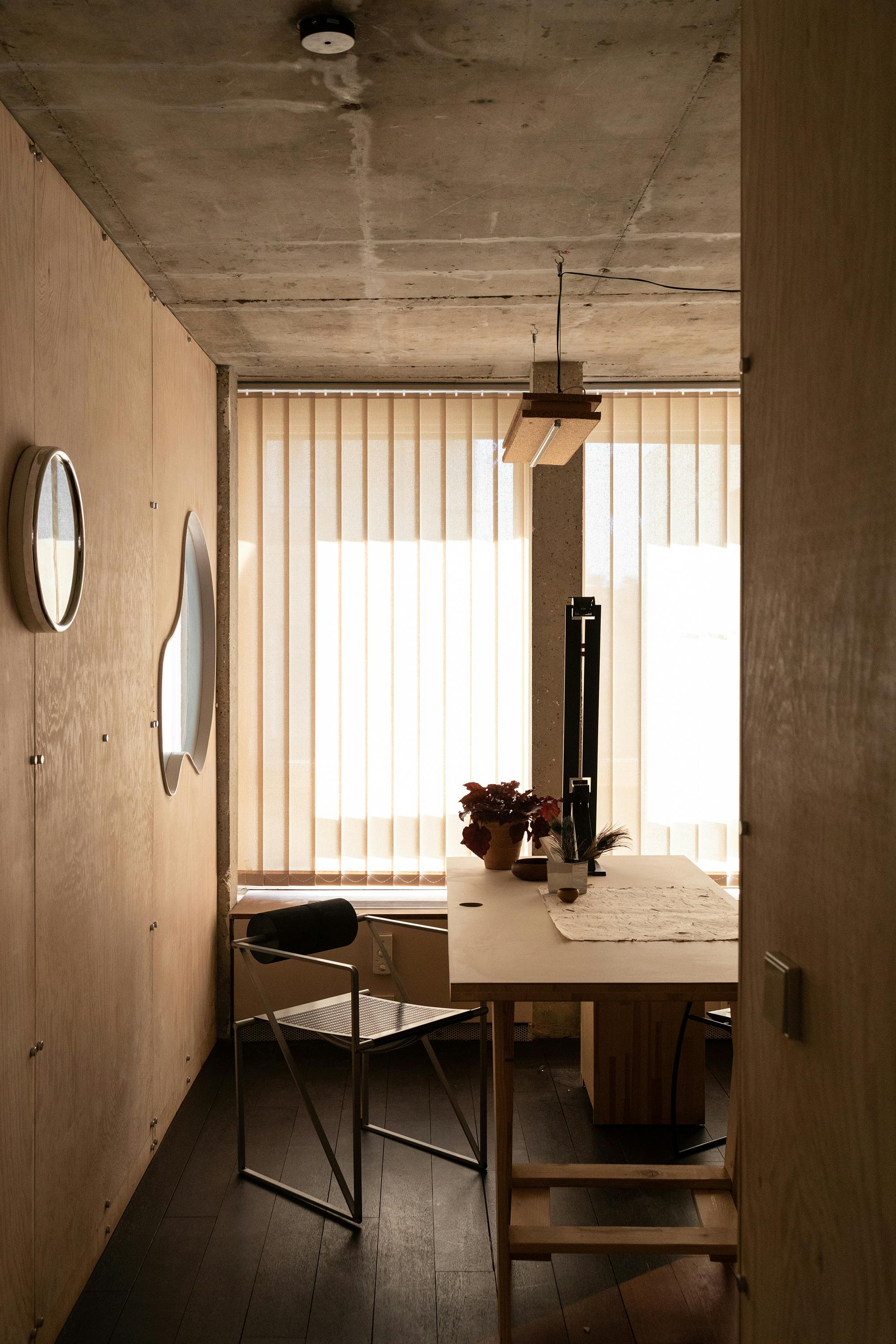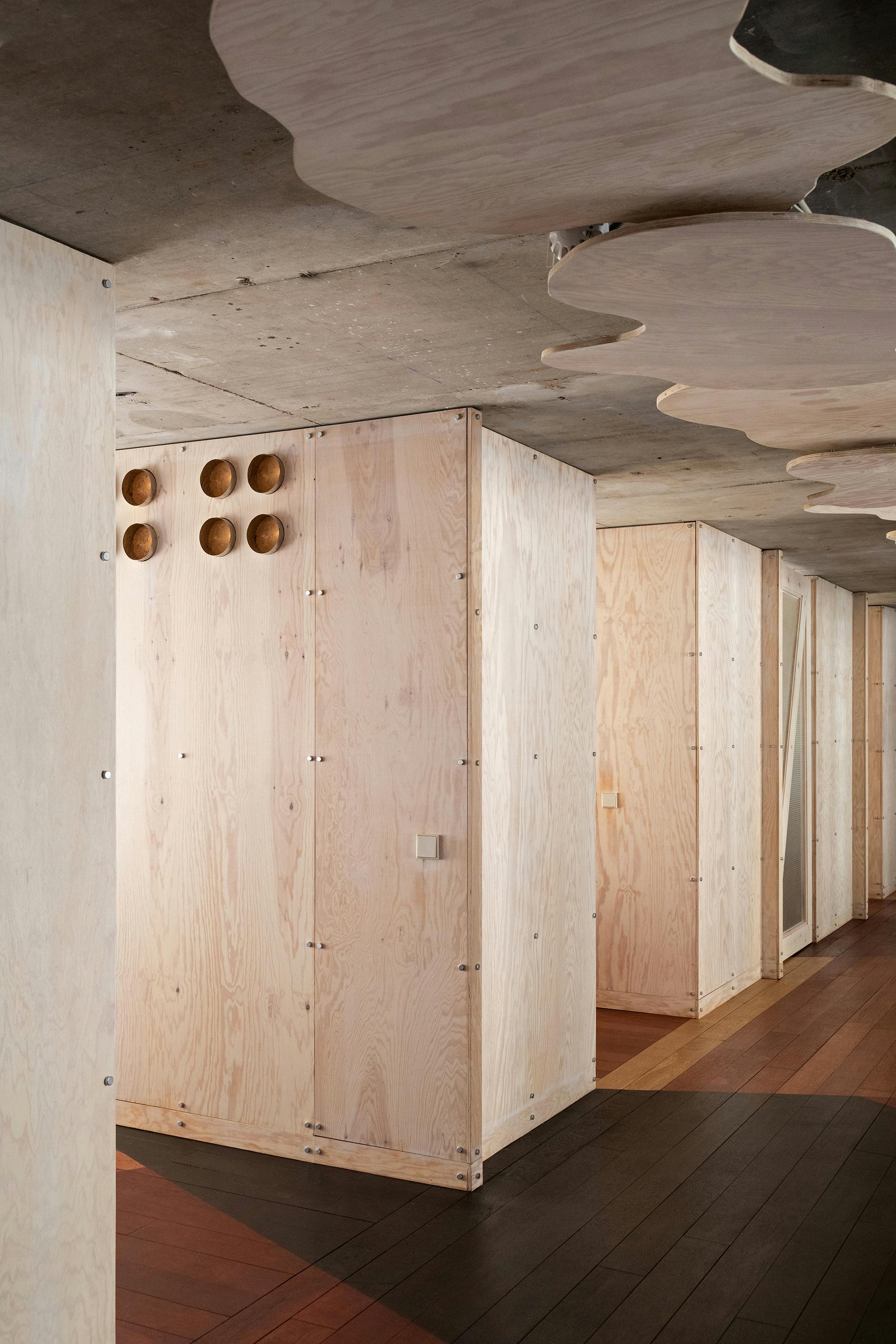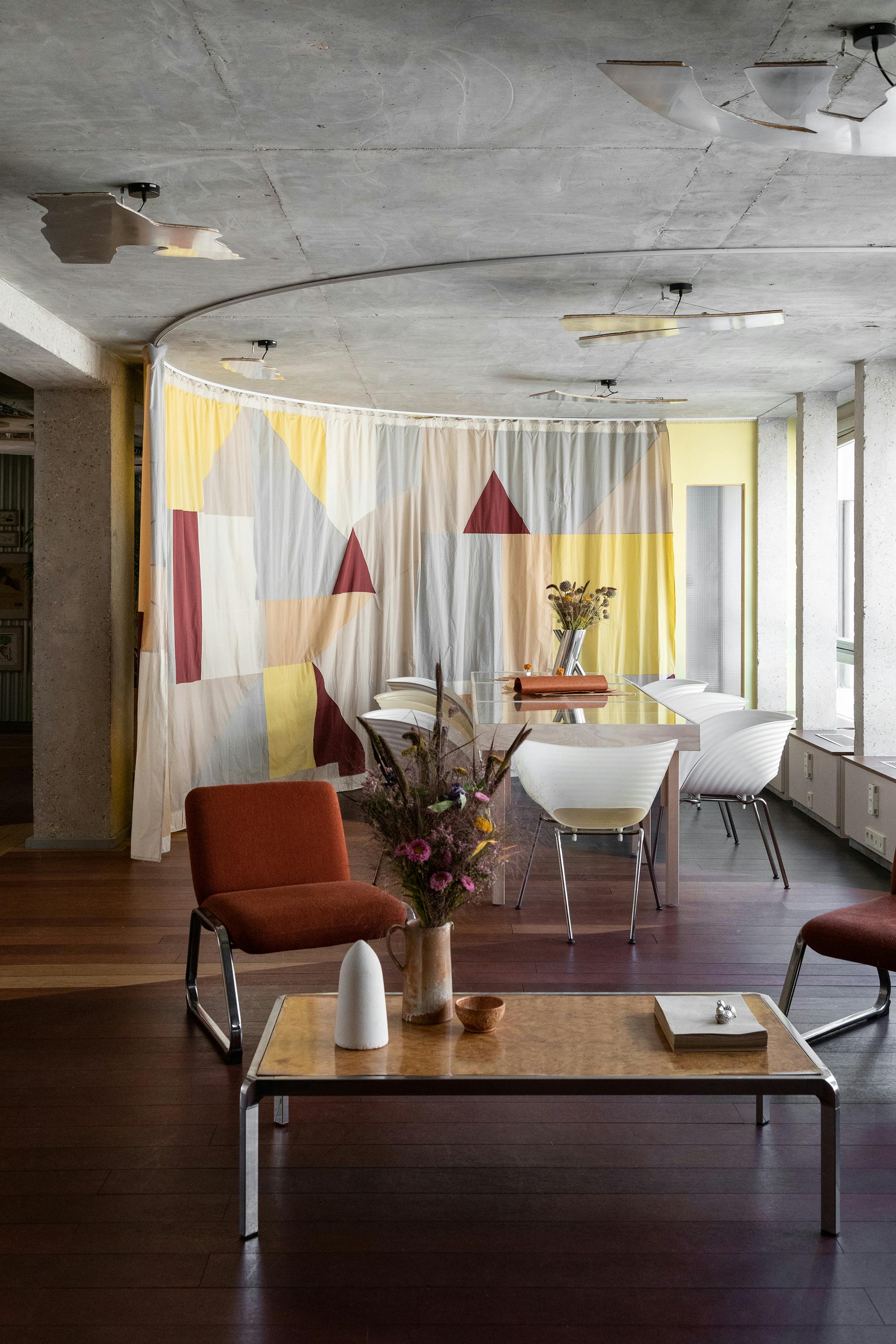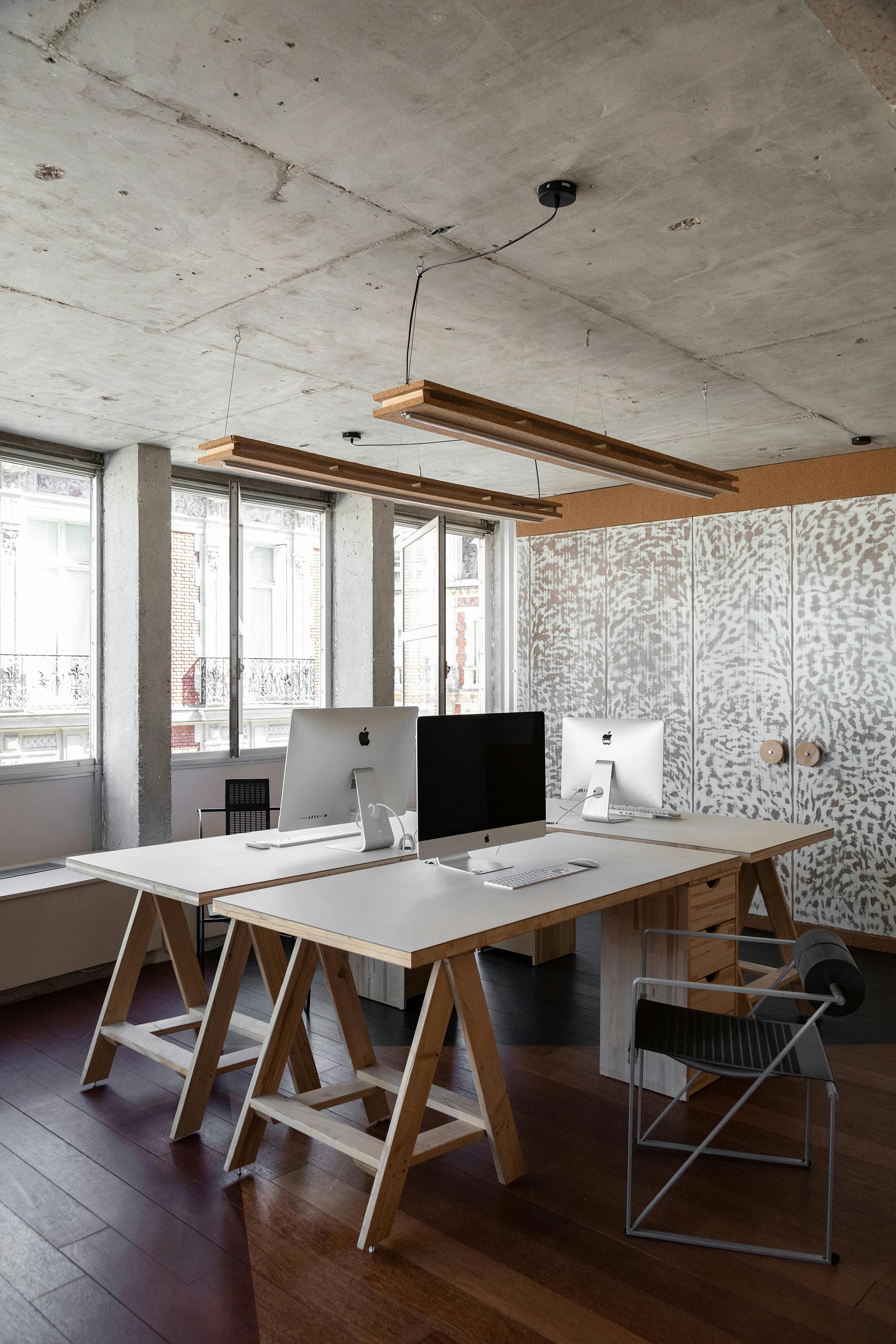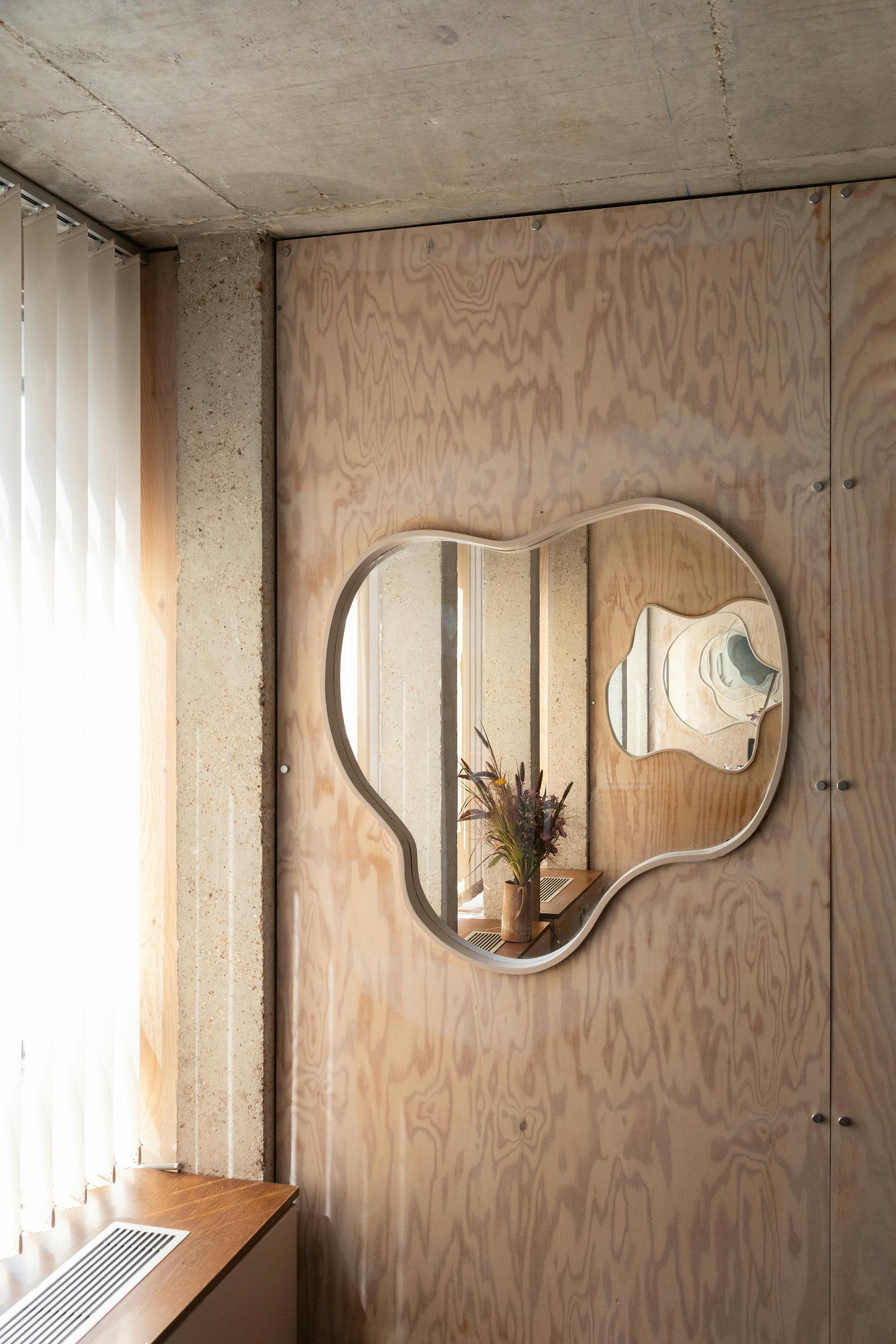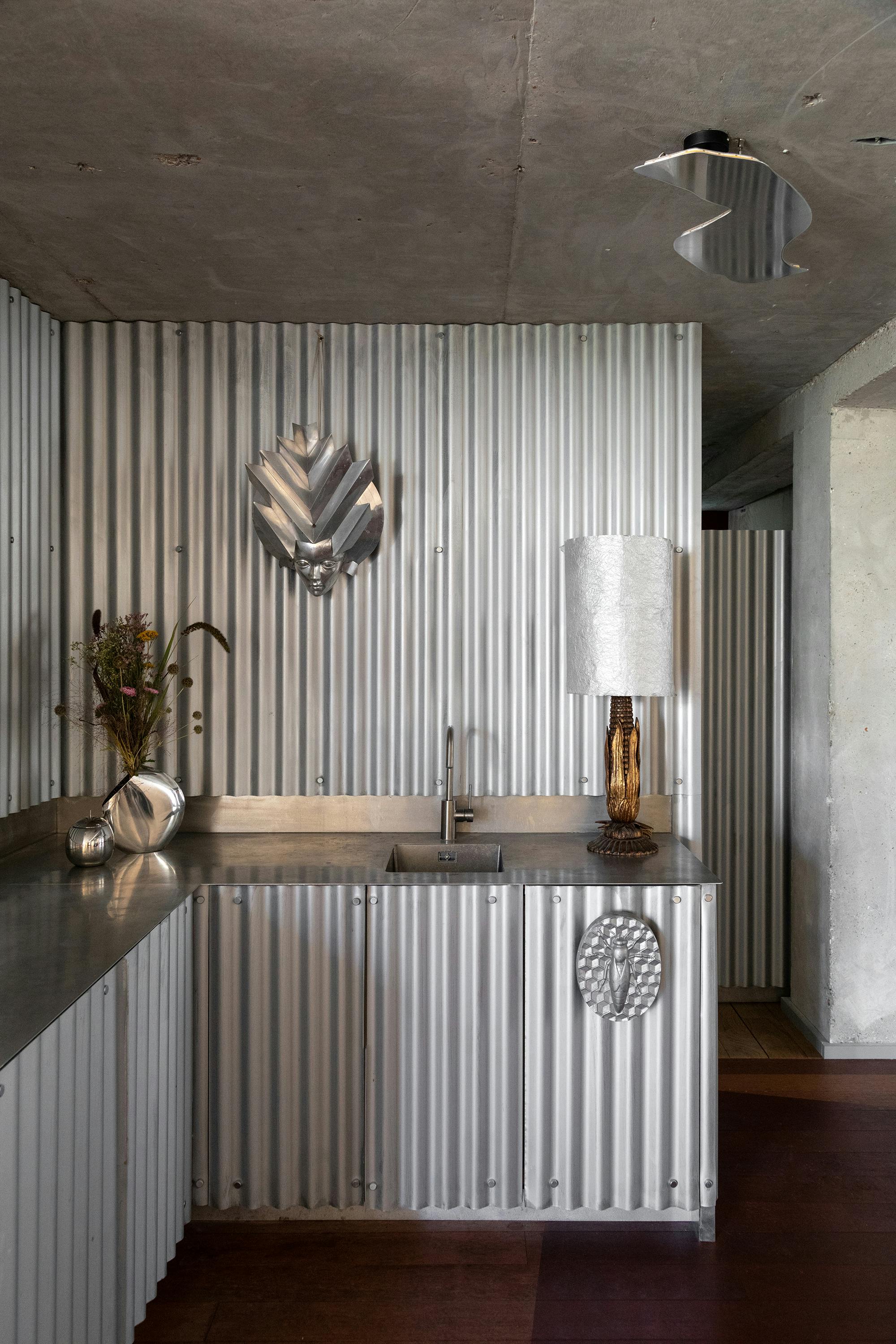 In the centre of Paris, the architect and designer Jules Brisson has reinvented the headquarters of Le Betteravier français,
the trade magazine for the sugar beet industry since 1952. Occupying part of a 1970s building, the magazine's editors felt very remote from the beet fields they were writing about. Greatly inspired by the commission, Jules Brisson suggested renovating the offices in a way that celebrates sugar beet in a whimsical way: floorboards in three different colours look like open fields, textile wall coverings have a pattern inspired by views of the countryside, mirrors and openings have organic shapes, partition walls are curved like the horizon, the desks are pine trestle tables that resemble workbenches, and the tea corner is made of sheet metal and armoured glass reminiscent of farm outbuildings.
Designed especially for the editorial team, this bespoke space moves away from the neutrality often associated with offices, instead anchoring it in the unique history of beet growing. Materials, colours and textures have been freely used inside a raw concrete structure that is now left exposed. The renovation responds to new work practices adopted by the editors: the offices are open-space and there are areas set aside for staff to meet and mingle formally or informally. But Jules Brisson has pushed the envelope even further: the offices are continuous floor-through spaces reminiscent of fields, visual connections are made through "clouds" or reflections in lake-like mirrors, the partitions are curved like wheat in the wind, and the door handles feel as firm as a farmer's handshake...so it really is "back to the land" for the editors!